Creating a brand new 3D model from scratch can be a little daunting if you have no prior experience. However, at some point, you will probably run out of pre-made 3D models to download and print or not find exactly what you need. Time to give 3D modeling a go.
There are various ways of getting into 3D modeling. You will, obviously, need a 3D modeling software and learn the basics. Rest assured that there are less complicated and free options for modeling 3D instead, instead of jumping right into the deep end of CAD design other top-tier commercial solutions.
For inspiration, check out
Prusaprinters.org
, our very own universe of 3D models made by our awesome community!
Modeling programs for beginners
TinkerCad (https://www.tinkercad.com): The easiest way to quickly create your own models. TinkerCad is an online editor (no installation required) allowing you to create 3D models directly in a browser window. It is free, easy to operate, and you will even find basic video tutorials. So after a few minutes of tinkering, you will be ready to create your first 3D object. 
Fusion 360 (https://www.autodesk.com/products/fusion-360/overview): Another popular tool for creating models. Fusion 360 is available for PC, Mac, and iOS (iPad). It is arguably more complex than Tinkercad; however, the official website provides a quick guide along with detailed video tutorials, making it also an excellent choice for novice enthusiasts.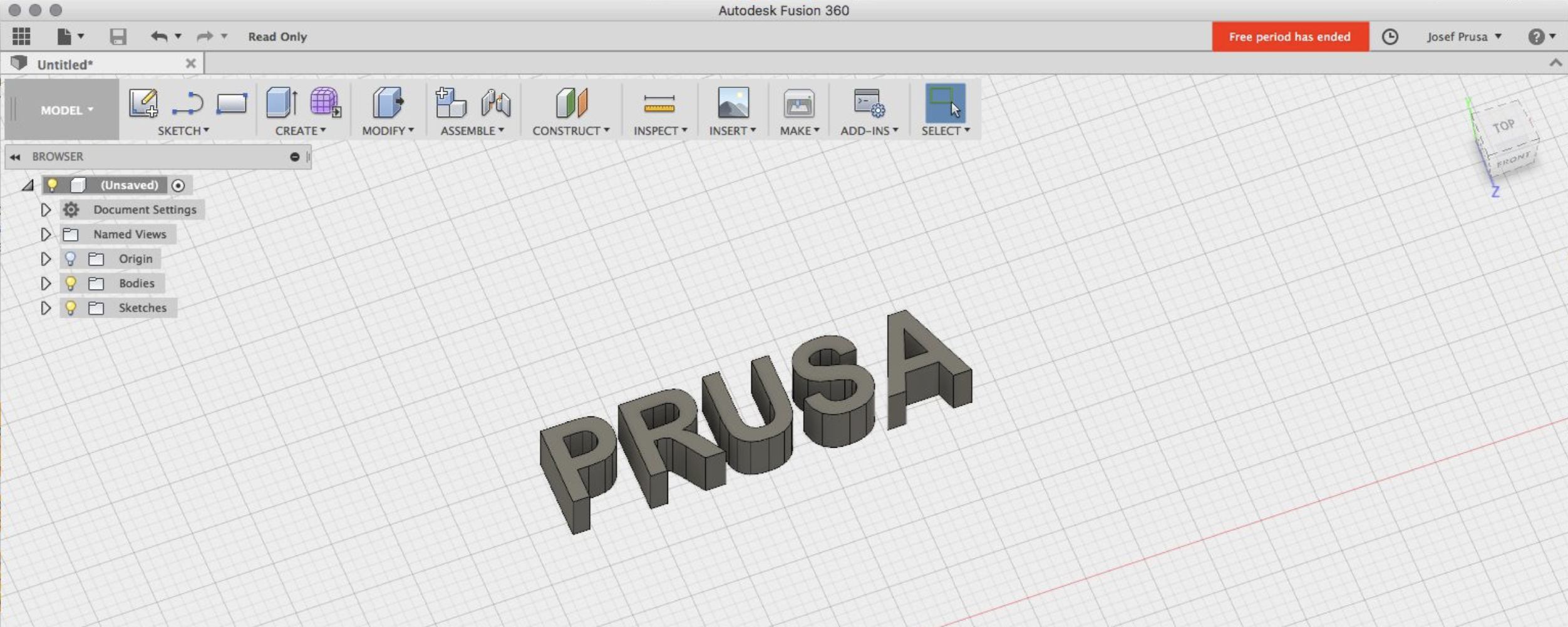 Other modeling programs 
There is a great deal of 3D modeling programs out there, both free and paid. Your choice depends mostly on your personal taste and preferences. If you feel like TinkerCad and Fusion 360 lack some features or functions, you should research the following software:
OpenSCAD (free)
DesignSpark Mechanical
SketchUp
Blender (free)
Maya
3DS Max
FreeCAD (free)