Relevant for:
Last updated 3 years ago
The "WATCHDOG reset" error message can appear on the display of the Original Prusa MINI if the system freezes or an operation crashes, for more than 4 seconds. This is a global safety feature to prevent the printer from overheating or causing damage to itself or its environment.
It is an internal counter, which, if not reached will reset the processor on the mainboard, and thus the machine itself. This is a general error, which will overrule any previous error. If another error will happen right before the WATCHDOG reset error, the WATCHDOG reset has the highest priority and will be the error displayed.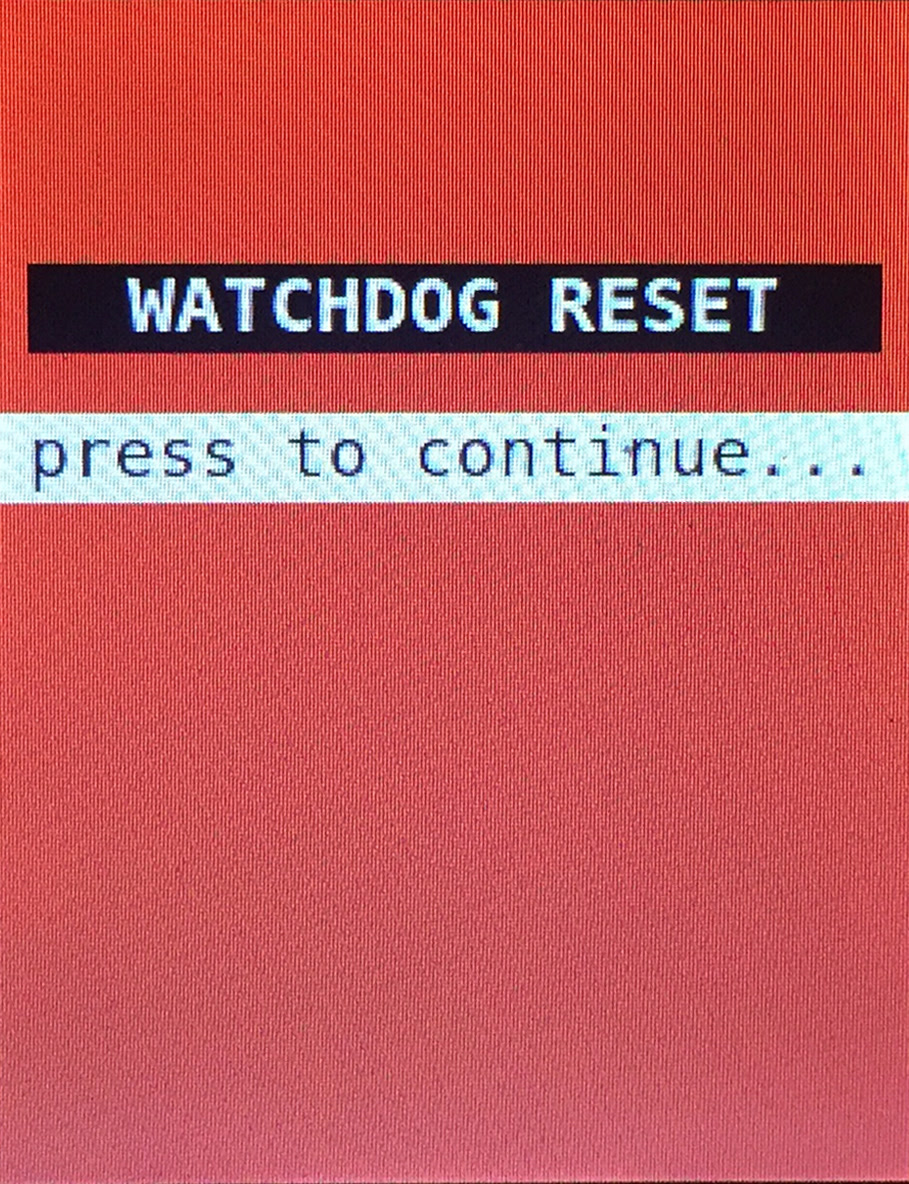 Possible causes
USB and Filesystem
There have been documented cases where mounting a faulty USB flash drive, corrupted G-code, or firmware. Moreover, some USB extenders can cause issues due to their quality, or pin-out. If you are using an extender, please try to plug the USB stick directly into the mainboard and see if the error persists.
Temperature
The printer's operational temperature is 16-18 °C (~64 °F). Starting a print below this temperature can cause various errors, like MINTEMP or Thermal runaway. However, this could also cause the Watchdog error which will supersede any error it follows.
Solutions
If you receive this error, the first thing you should try is to:
Format your USB flash drive, and/or try a different flash drive.
Reslice your G-code, or try one of the sample G-codes we supply.
Cycle the power of the printer before attempting another print.
Look for any unusual temperature fluctuations. It may be another error 'below' as 'WATCHDOG reset' will always have priority, should there be multiple errors in a row.
Make sure the printer is in a room above the stated operational temperature.
If you are unable to solve this error and it becomes a reoccurring issue, please contact our support.