Step 1
Original Prusa i3 MK2 vs MK2S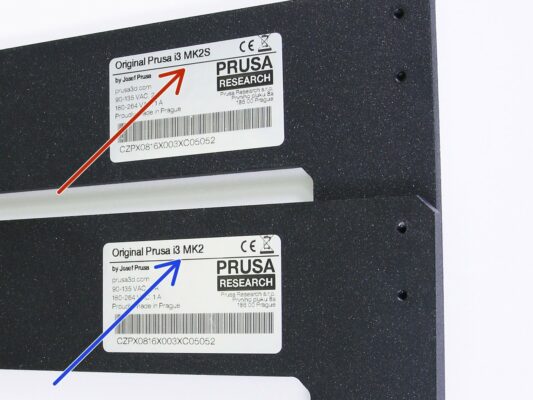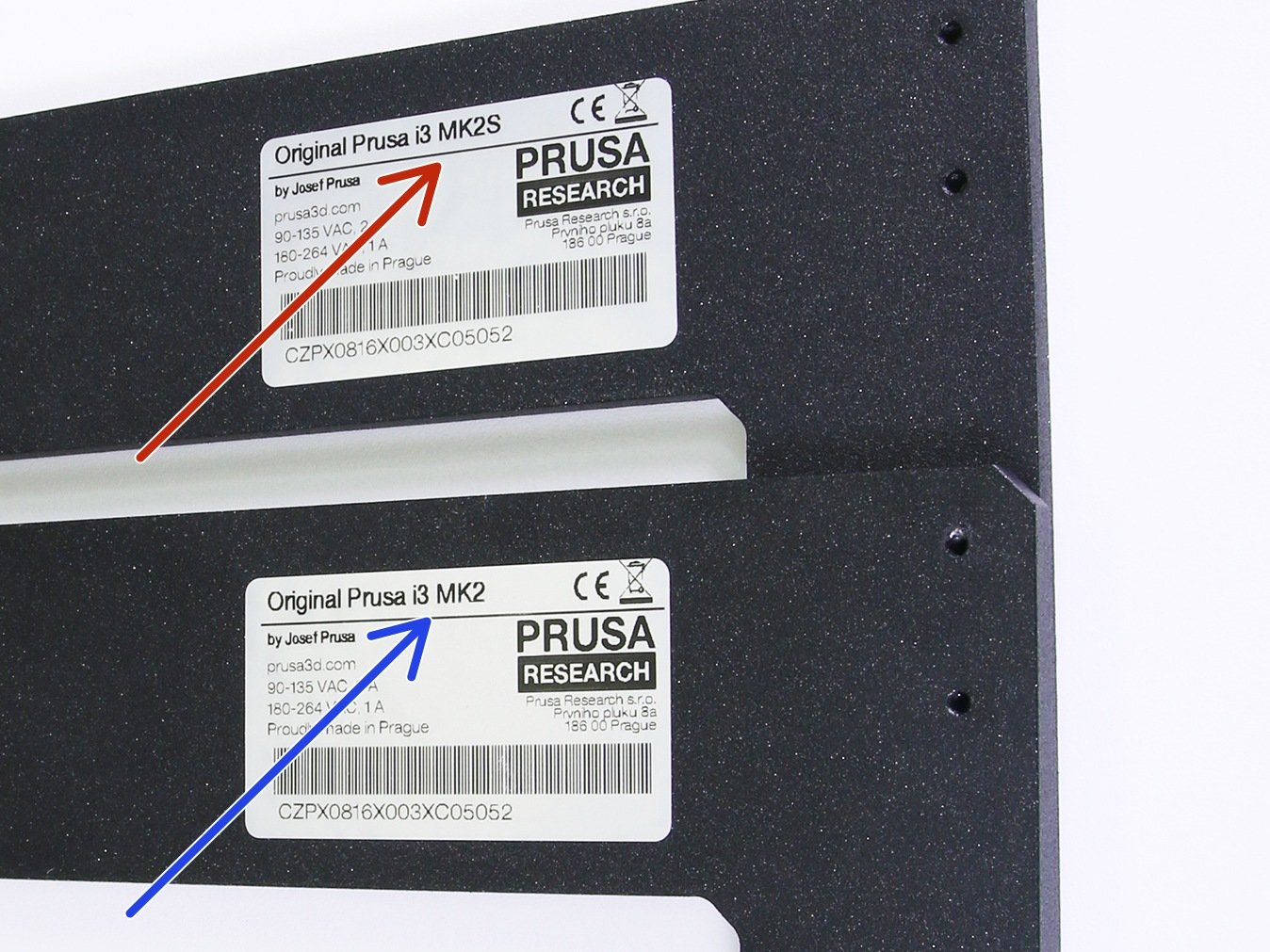 Original Prusa i3 MK2S is the successor to Original Prusa i3 MK2 with small hardware tweaks for an easier assembly and improved reliability.
⬢
Take a look at the aluminium frame (Z-axis), there is a sticker with the name of the printer. In case of a text "Original Prusa i3 MK2 you need to use another version of this manual - Prusa i3 MK2 kit assembly.
⬢
If your sticker contains
"Original Prusa i3 MK2S"
you can continue using this manual.