Step 1
Printer calibration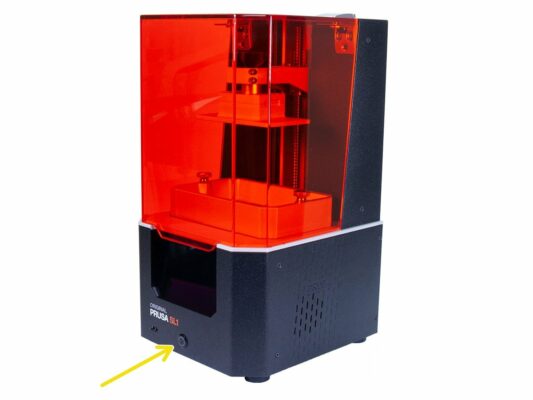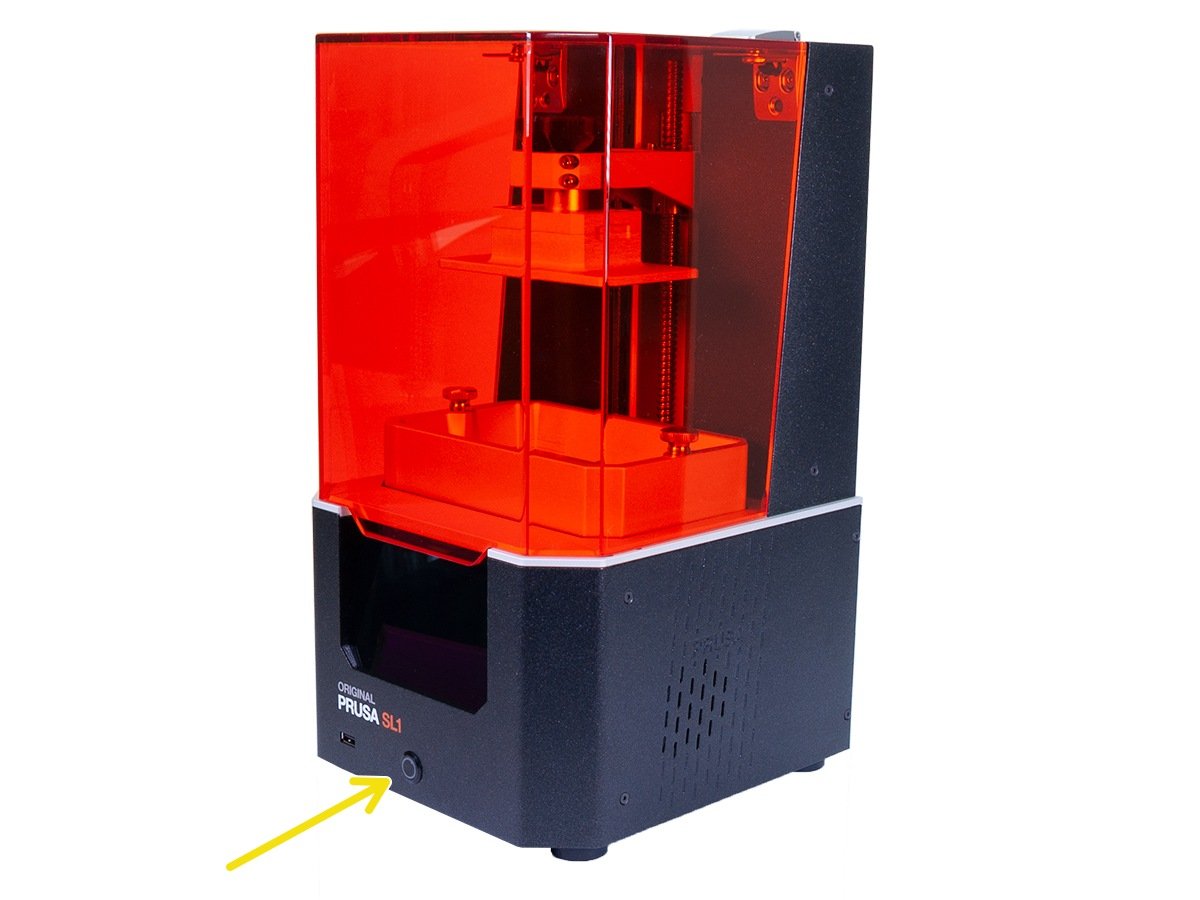 ⬢
In the following steps, we will go through the entire process of the calibration.
⬢
Plug the printer in, ensure the PSU switch is on and press the button on the front to turn the printer on.
⬢
Follow the instructions on the touchscreen and use this chapter to get extra information regarding each step.
DON'T POUR THE RESIN in the tank until you are asked to by the printer!
Never service the printer with the resin inside!
⬢
Spilling the resin inside the printer will most probably end up damaging the SL1. Be careful!
Never look inside the printer during the calibration of the screen or UV LED. There is a risk of PERMANENT DAMAGE to your eye(s).