After making an order, it is possible to check the details of the order in your e-shop account.
How to find the order details
If you have an account, you can open the order details by clicking on your name on the top-right of the e-shop. There you will find info and invoices for your orders, as well as the state of the order. In the State row, you will see the Payment status (top blue square) and Order status (bottom purple square).

By clicking on Edit order, you will be taken to a new page with more information about your order. There, it is possible to see the order status, as well as the shipping estimate, delivery address, billing address, and the carrier.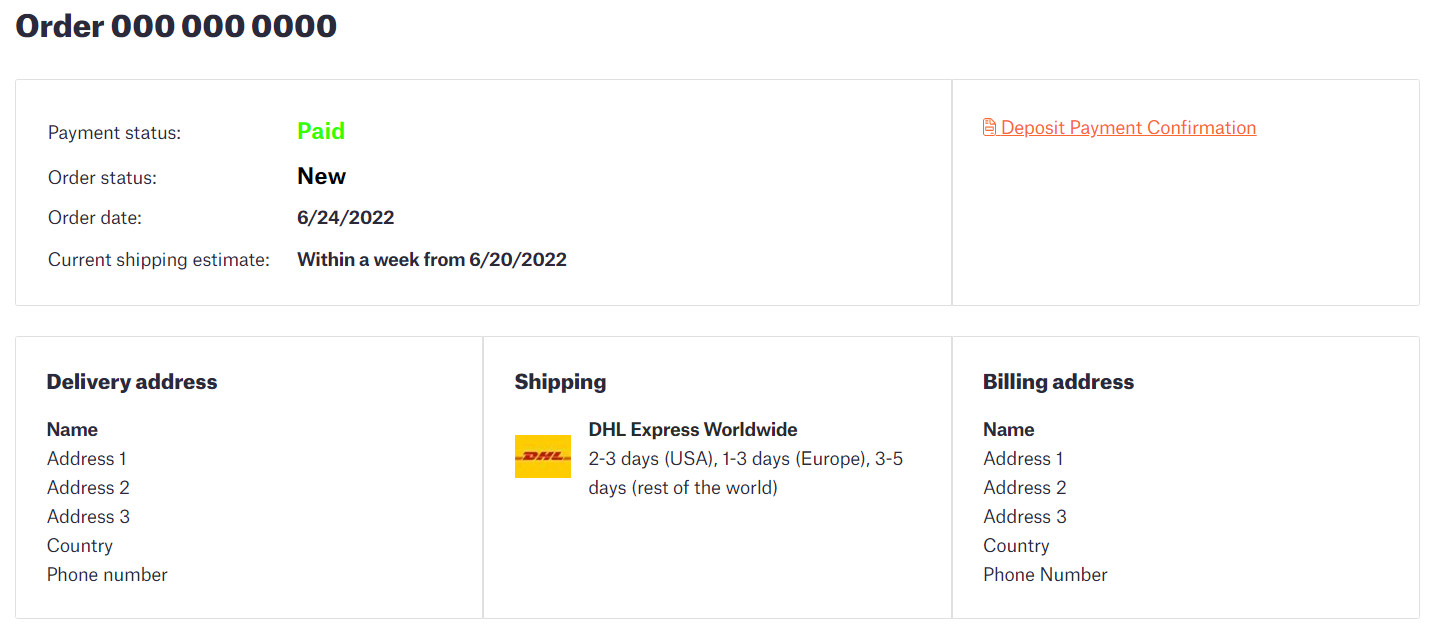 Checking the status without an account
In case you did not create an account, you can create an account later with the same email you have used to make the order. The order will automatically appear in your account.
If you do not wish to make an account, you can check the status of your order here.
Status
New
A default status. It's assigned to a new order. This order may be paid or not, check the payment status.
In progress
The order is being packed. At this point, it is not possible to edit it either from a customer's side or from our side.
Canceled
The order is canceled.
Ready to pickup
The order is ready to be picked up by the carrier. This status can be applied solely to orders with cash on delivery payments.
Shipped
The order has been shipped.