If you're using Octoprint or Duet, you can send G-codes to your printer directly from PrusaSlicer. Upload list will be visible at Printer Settings - General - Print Host upload.
 API key / Password
Octoprint API key can be entered after adding a physical printer by clicking the "cog" icon in Printer Settings.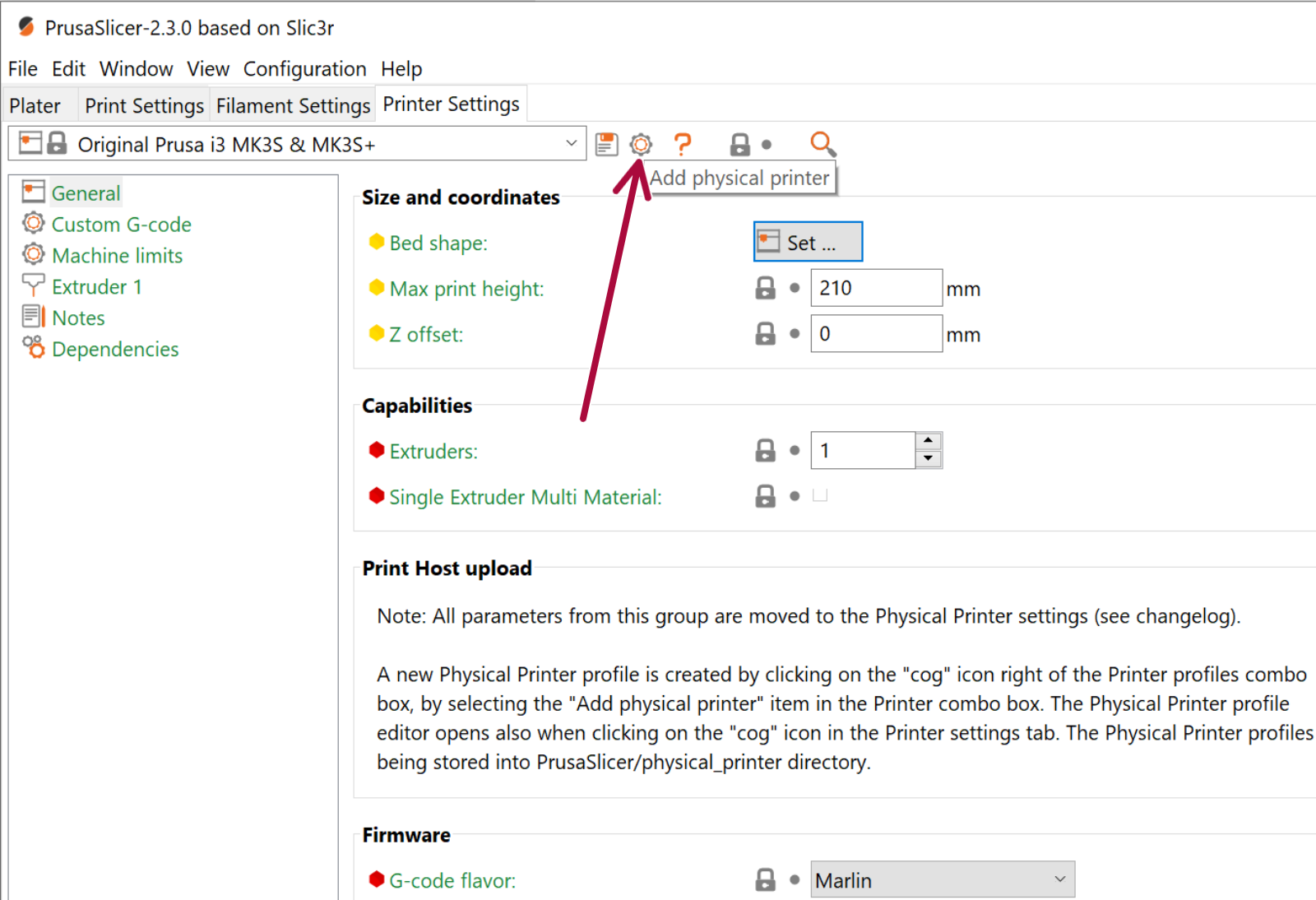 Host Type: Octoprint/Duet
Select which type of wifi device you use.
Hostname, IP or URL
If you don't know the IP of your device, you can use the Browse button to search your network for compatible devices.
 If you install the OctoPrint-ipOnConnect, you'll be able to see the IP address directly on the printer's LCD. Alternatively, if you have access to your home Wi-Fi router, look for the latest IP address leased by the DHCP server, or use a network monitoring tool (ex. Angry IP scanner) to discover your device.
 You can use the Test button and PrusaSlicer will attempt to get a response from the target device.
 As soon as you finish adding a physical printer, the new button Send G-code will appear next to the Export G-code button each time you slice a model.

Check our Raspberry Pi ZERO W Octoprint guide for more information.