A skewed/deformed print is usually caused by loose screws – either the large black knob at the top of the cantilever, the screw(s) on the cantilever itself or the resin tank screws.
Solution
Cantilever screw(s)
Make sure the cantilever screw(s) is tightened up firmly. If not, the whole platform might shift and you must redo the printer calibration. After getting to the corresponding step of the calibration, follow the on-screen instructions. To ensure that the geometry of the printer is not shifted when tightening, tighten the screw slowly but firmly. To apply enough torque, use the short end of the Allen wrench. (as depicted below).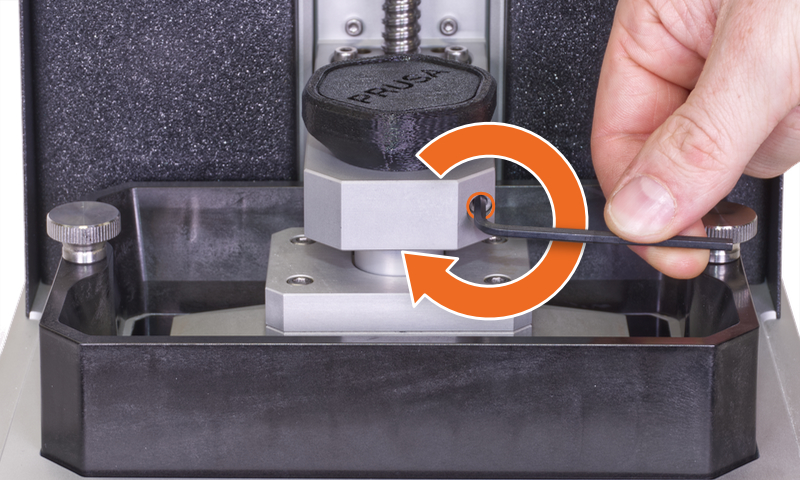 Knob and tank
Make sure the printer is properly calibrated. By moving the platform, ensure it is inserted all the way in. Tighten the black knob at the top of the tower. (left picture)
Also, tighten both resin tank screws evenly using the same amount of force (right picture).