Relevant for:
Last updated 2 years ago
When first turning on your SL1 printer, or after a factory reset, the printer will ask to start the selftest. You can also start the Selftest in the printer menu in Settings -> Calibration -> Wizard. The selftest checks the most important functions of the printer.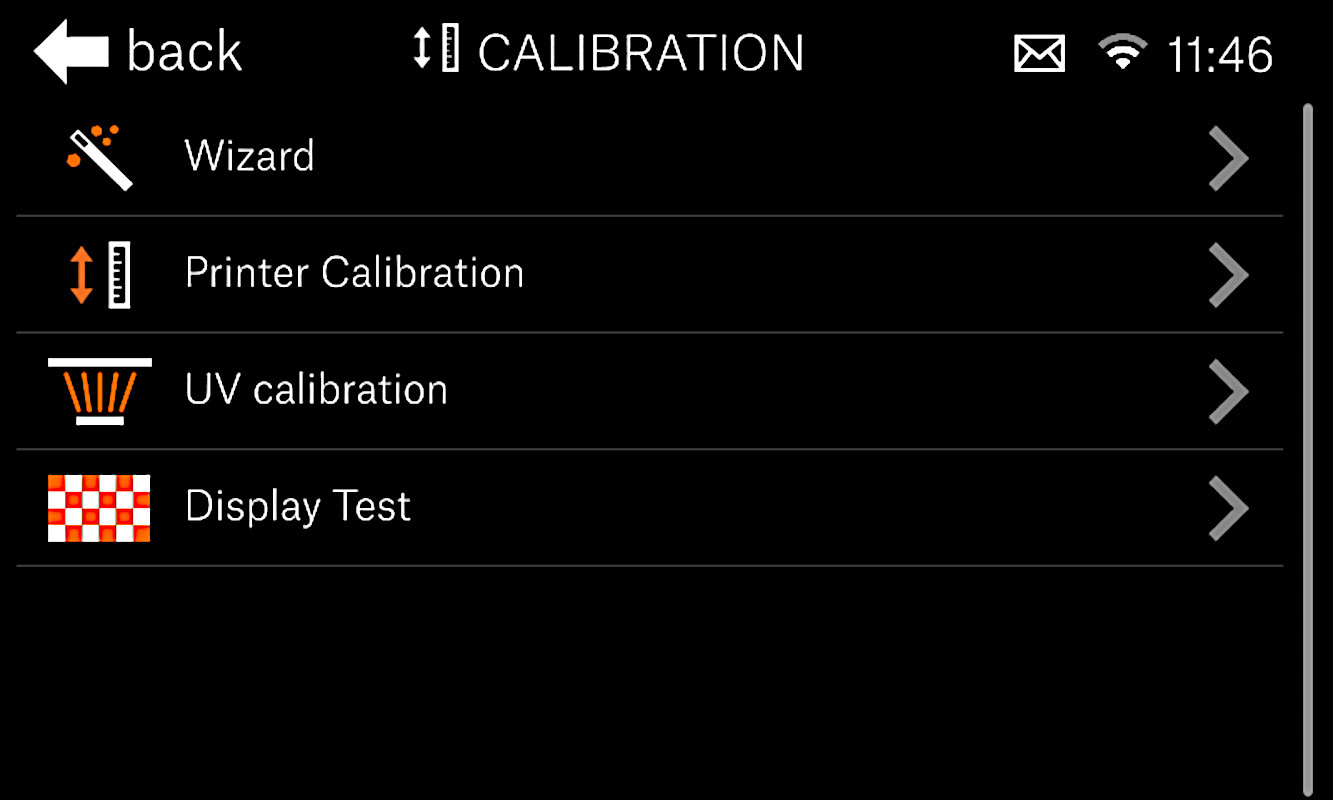 Selftest procedure checks
Tank home check
Tower home check
UV led check
Fans check
Display test
Tower axis check
Resin sensor check
Set timezone
Sound test
If any issue is found on the Selftest, a screen with the error will appear with a
QR code
that will lead you to a troubleshooting guide.
Tank home check
The tank home check will start the selftest by checking the tilt for movement and if it can find the homing position. Any error in this process can generate the following message:
Tower home check
The tower is also checked for the range of movement and home position. Any error in this process can generate the following messages:
UV LED check
After the mechanical checks for the tank and the tower, the printer will ask you to unscrew and remove the tank and the print platform. The UV LED will be checked.
Fans check
The SL1 has multiple fans. They are checked during the selftest, and if one of them has something blocking it, is not well connected, or has damage, the following errors can be presented, and in case this happens, the fan will be identified in the message:
Display test
The printer will ask if you can see the Prusa sign from the top of the orange cover. Do not open the orange cover, there is a UV light inside, which will cause damage to your eyes. In case you click that you cannot see the logo, you will see the following message:
Tower axis check
This step will check the tower axis for its full range of motion. In case there is an issue, one of the following messages might appear:
Resin sensor check
After inserting the print platform at 60º, the resin sensor will be checked. In case the sensor is not found, the following error will be shown:
Set timezone
At this step, you can set the timezone for your printer. The step is optional.
Sound test
The printer will play a sound, and if you click that you cannot hear it, the following message will appear: