Relevant for:
Last updated 3 years ago
Starting from firmware 1.5.0, you are able to manually set the backlight intensity in the SL1. You can also configure a screensaver timer of how long the screen should be on.
You can find the options in LCD menu -> Settings -> Touchscreen.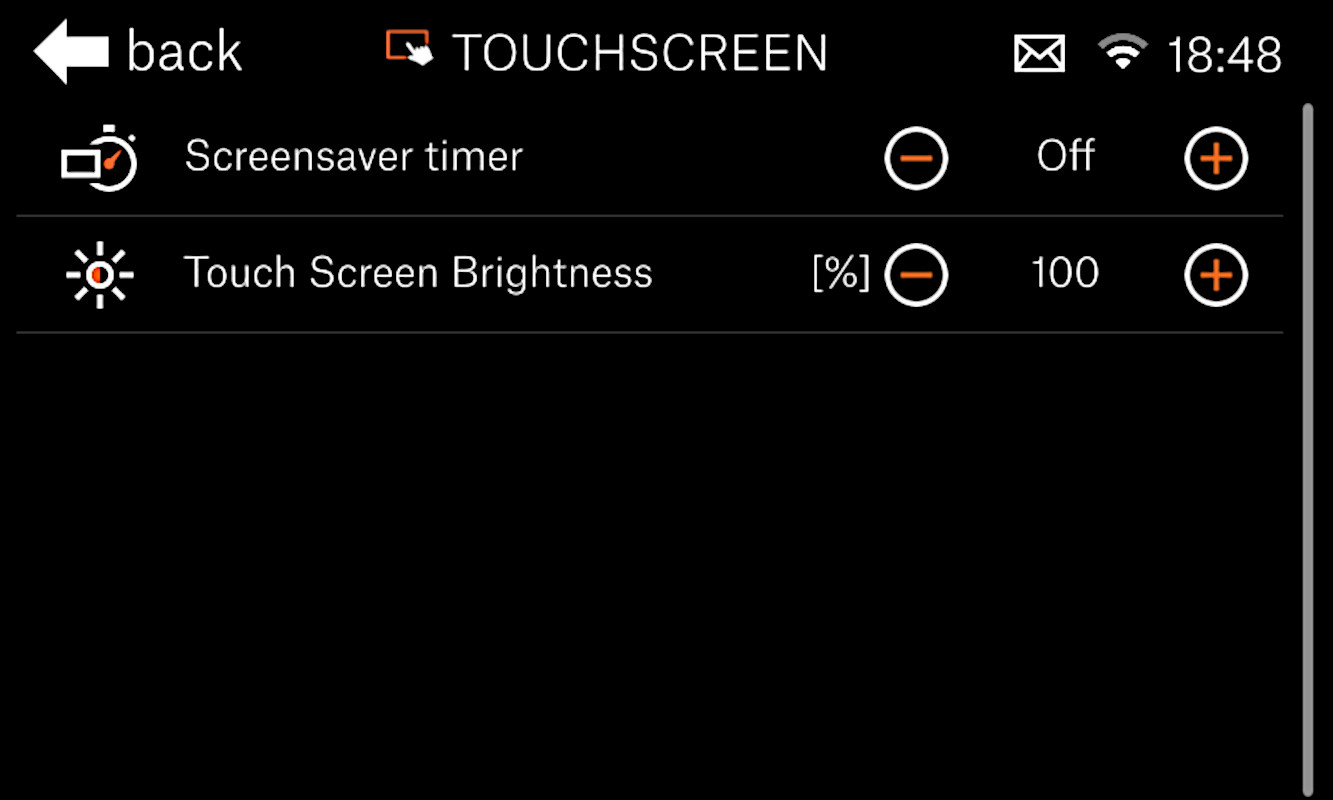 Parameters
Screensaver timer
After the configured time, the screen will turn off completely. You can turn the screen back on by touching it.
The Screensaver timer has these possible values:
Off
10 s
30 s
1 min
5 min
30 min
Touch screen brightness
Touch screen brightness can be adjusted from 10% to 100%.
Saving settings
Once you set the brightness and timer, just leave the menu by the Back option. Once you select any other menu or leave the Settings menu, the printer will ask if you want to save the settings chosen. Click Yes to keep them, and No to revert to the previous values.