With the release of the Original Prusa MINI, we have again developed a new mainboard, which is a 32-bit platform. It still works on 24V and uses Trinamic drivers for motors, allowing for super silent printing, but also includes ethernet, expansion with Wifi, and its 32-bit system, allowing for more complex calculations and processing of much more than just G-code.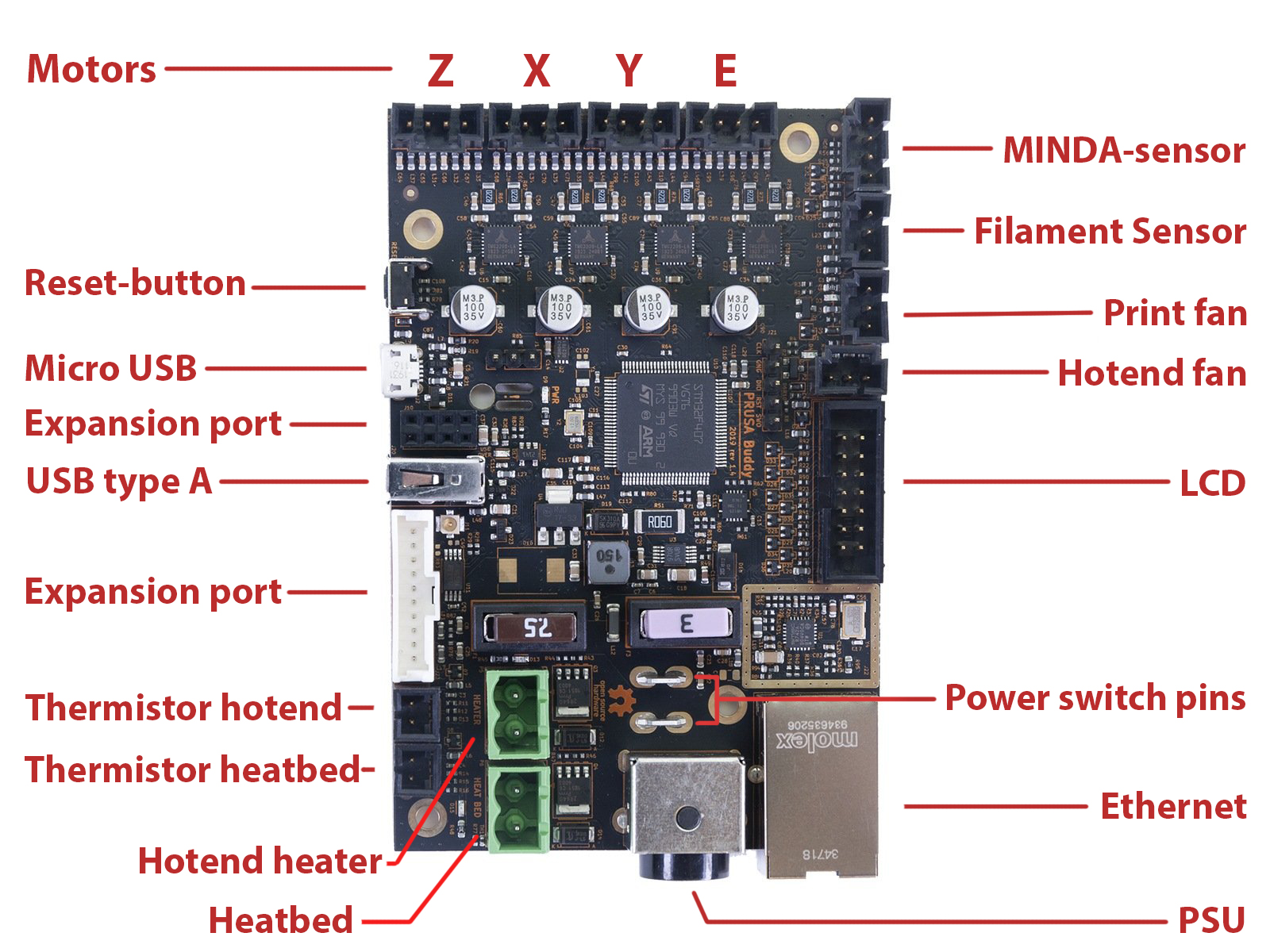 Did you know, that...?
The Buddy board is designed and built to sustain considerable heat. It does not need any cooling even if the printer is in an enclosure.