Relevant for:
Last updated a year ago
Original Prusa i3 Printers are open-frame printers. While some printers are already enclosed by default, having an enclosed printer can dramatically increase the price of the printer, and some enclosure types are still protected by patents.
In this guide, we will help you decide if an enclosure is needed for your Original Prusa MK3/S/+, and which one is the best fit for your use.
When to use an enclosure
Warping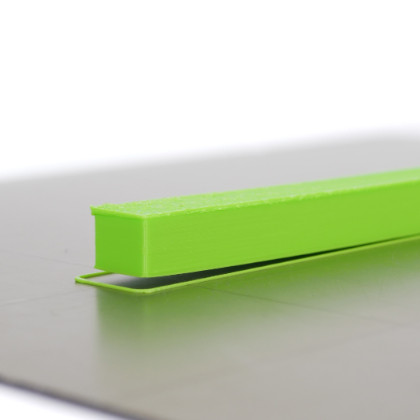 Plastic naturally shrinks as it cools. This will affect the parts being printed, as they are subjected to the ambient temperature and its variations. Low-temperature filaments like PLA and PETG shrink, but since it is a very small amount it is not noticeable during printing.
However, filaments that are printed at a higher temperature can cool too fast. In these cases, even if your first layer is perfect, as the higher layers shrink they will pull up the lower part of the print, causing a warping effect on the model.
So if you plan to print filaments like ASA, ABS, PC, PA (nylon), PP, or any composite filaments based on those ones (e.g. Prusament PA11 Carbon Fiber), an enclosure might be needed. If you have any doubts about which filaments need an enclosure, check our Material Table.
Smell
Some filaments, like ABS and to a lesser extent ASA, can emit an odor when being printed. These are usually not very strong but in case you wish to eliminate the smell you can use the enclosure. Depending on which type of enclosure you have, it is even possible to have a filter.
Noise
Since the Original Prusa MK3, our i3 printers are equipped with silent stepper drivers. However, the printer will still make some sounds depending on the axes' movement and vibration. Having an enclosure can help you reduce the noise so you can sit next to your printer and not hear it.
Practical
There are other small practical reasons to have an enclosure. Having the printer in a closed space can protect it from gathering dust. If you have pets or children, it can prevent them from touching hot parts of the printer. Depending on the enclosure, it is also possible to stack up printers or lock the printer for safety.
What enclosure to use
After evaluating if you need an enclosure or not, it is time to decide which enclosure to use. This will depend on how often you print high-temperature filaments, the environment you have your printer in, and the amount you are willing to spend.
Photo studio tent

In case you only occasionally print with filaments that require an enclosure, or normally print PLA, it is possible to purchase a photo booth in any online shop and place your printer inside. We recommend an 80x80 cm booth. This will not require removing the PSU from the printer and placing it on the external part of the enclosure, as the porous material that makes the walls of the booth will not cause the internal temperature to be too high.
Ikea Lack DYI enclosure
We have guides for two different versions of an enclosure you can build at home with just an Ikea Lack enclosure and other materials easy to find. You can choose to make an enclosure for the printer, or the printer + MMU.
This is a great option for those that want to use the enclosure often, but are on a budget. Note that the PSU needs to be outside of the enclosure, as the Plexi walls will cause the temperature inside the enclosure to be higher than the recommended operating temperature for the PSU.
Original Prusa Enclosure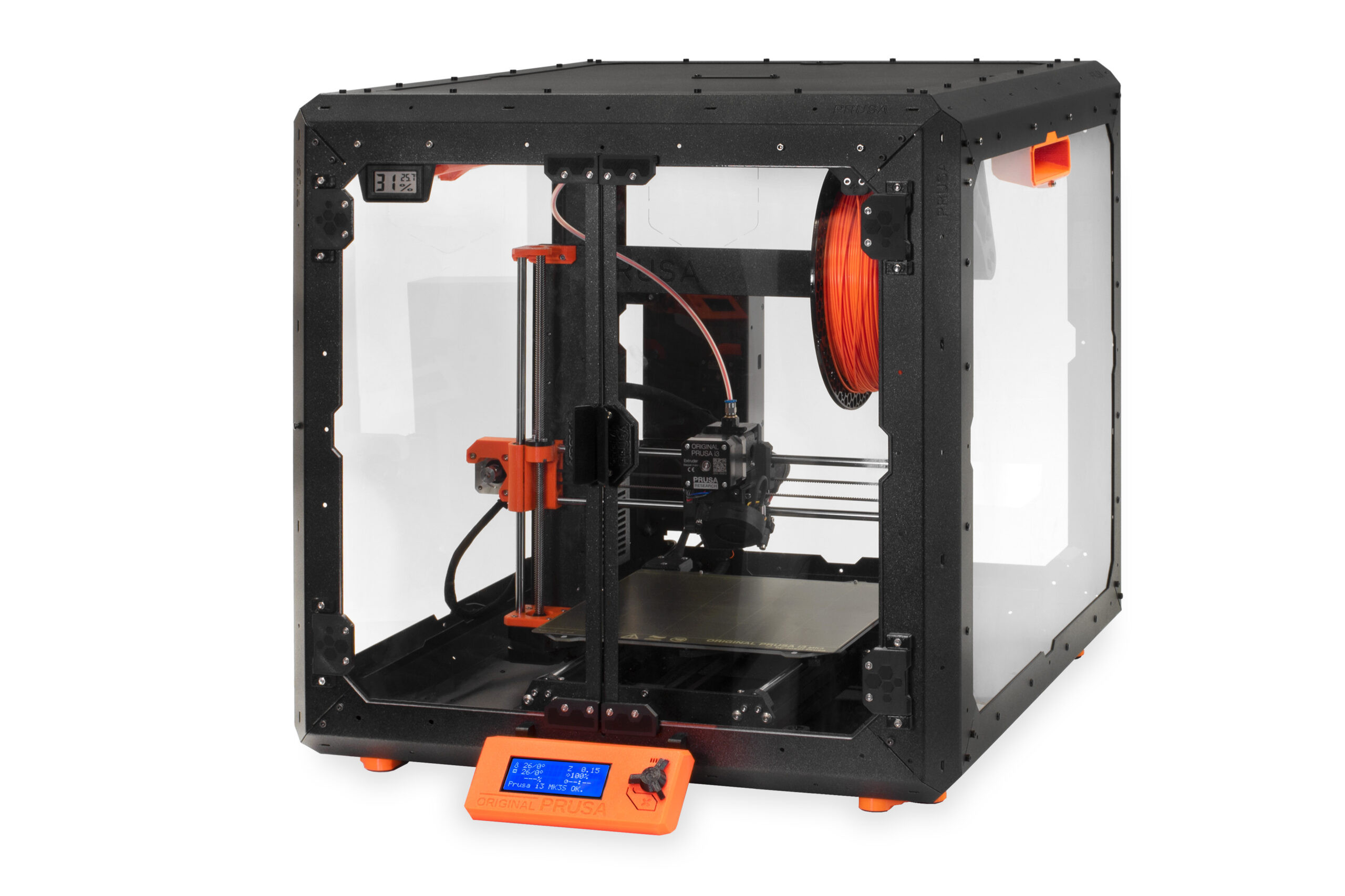 We also have our own Original Prusa Enclosure. This is the ultimate solution for enclosures and a vast improvement over the other options. The frame along with the top and bottom panels are made from metal. The side panels are made from PETG plastic, which is more resistant and requires less maintenance than Plexi. The solid robust design allows several enclosures to be stacked on top of each other and secured using screws. The frame features mounting elements for the installation of various add-ons and tidy cable management.
You can find more information about the Original Prusa Enclosure and its add-ons here: Original Prusa Enclosure.