The Original Prusa MINI and MINI+ are equipped with a mainboard called the Buddy board. It may be necessary to check the version of your board if Customer support asks for it during troubleshooting. It is possible checking the version in both the printer's menu and on the Buddy board itself.
To see the Buddy board version in the printer's menu, go to the printer menu in Info -> Version Info, and you will see the Buddy Board version.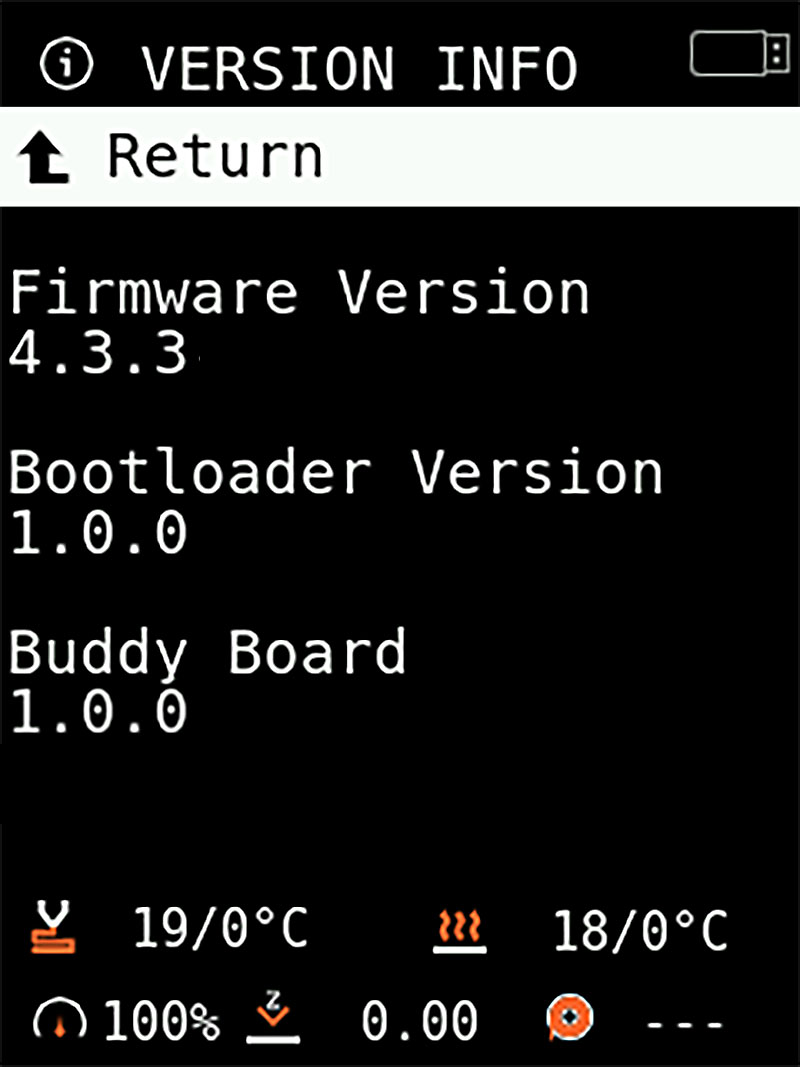 The MINI/MINI+ info screen contains a lot of useful info about your system. Please see
Info Screens (MINI/MINI+)
for details.
On the circuit board
The version is also printed on the circuit board itself. You can use this guide to access the board, and you will find the version number next to the main processor, as shown in the picture below (green square).