An optional accessory for the Original Prusa MINI is its filament sensor. It uses a simple sensor mechanism to detect whether a strand of filament is inserted or not. 
The mechanical lever that triggers the sensor, is attached by one M3x12 screw which is also its hinge. If this screw is tightened too much the sensor can be noisy or not trigger consistently.
How to fix it
The fix is to release the tension on the screw slightly. The hinge screw is accessible when the filament sensor is fully assembled and is the middle screw found on one side of the sensor (purple circle). When tight, release the screw by one full turn, to one and a half turn. There should not be any resistance when inserting the filament.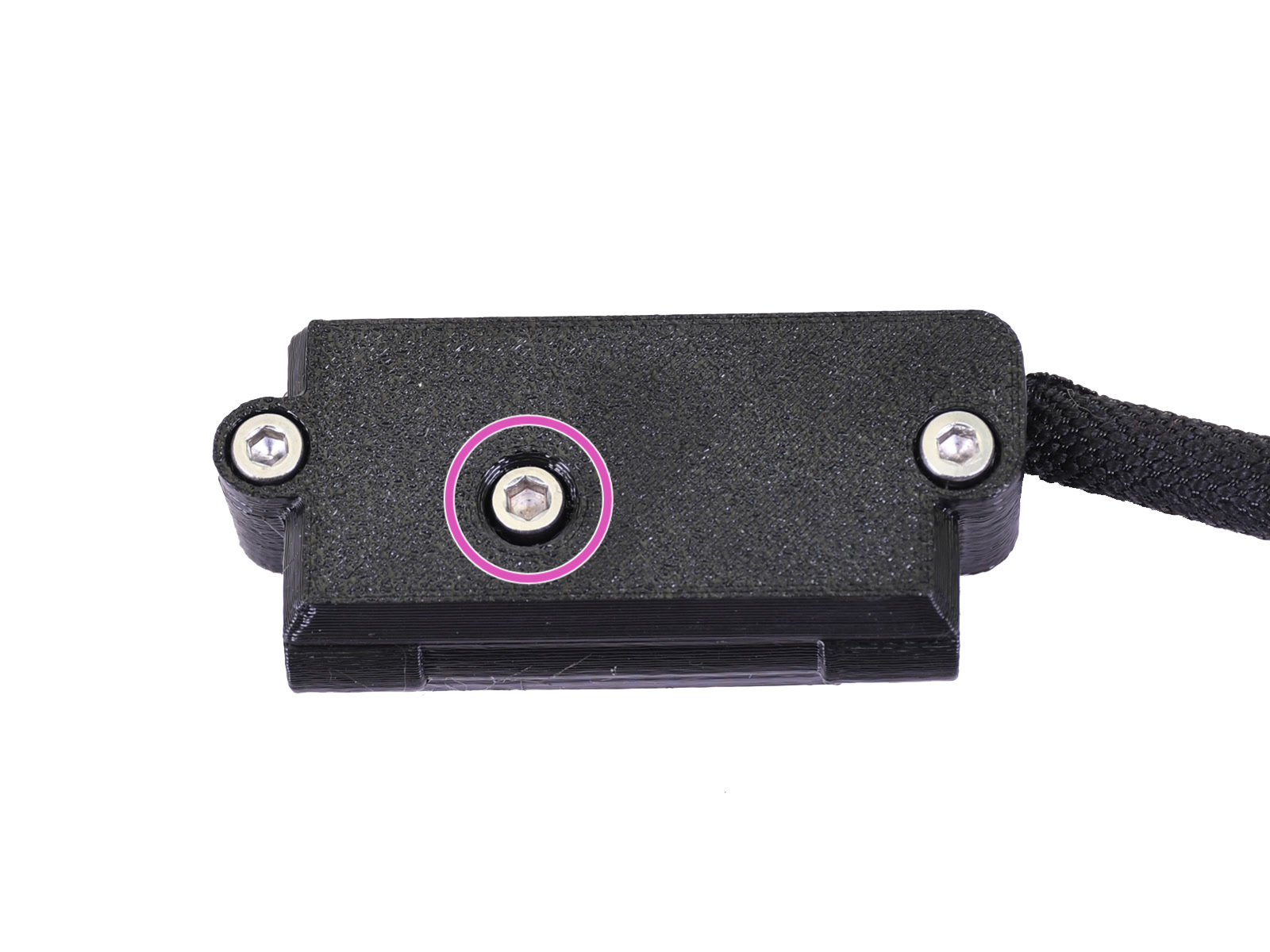 Testing the lever by hand
If you need to test the movement of the lever (green arrows), you can access the mechanism by removing the two M3x12 screws on each end of the sensor, which secures the cover (blue circles).