The Original Prusa MINI/MINI+ introduces 4 levels of acoustic signalization - Loud, Once, Silent and Assist. You are able to choose between each level in the printer's menu Settings -> Sound Mode. You can also change the sound settings during the print in the Tune Menu.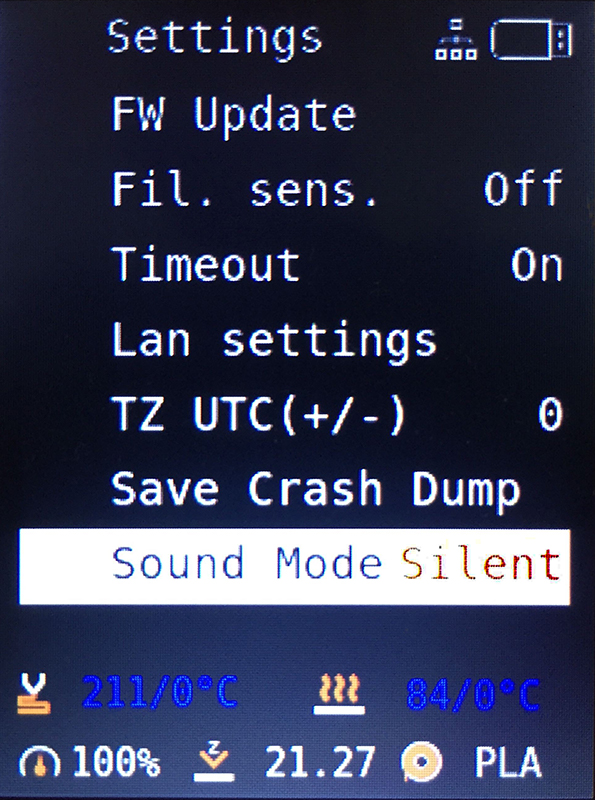 Level description
Loud - printer uses acoustic signalization to notify the users of a failure, filament change during a print, or if confirmation is needed
Once - this level is similar to Loud, but all beeps are played only once
Silent - most of the beeps are muted, the user is informed only in case of a serious error
Assist - a mode for visually impaired users, the printer plays a different sound while scrolling through the menu, and at the end of the menu.
It is also possible to change the sound volume. The range is 0-11 and the default value is 5. If the sound is Loud but the volume is at 0, no sound will be played.
If the printer presents an error, the printer will play a sound in a loop until the knob is clicked. This sound will be played independently of your sound settings and volume.