Step 1
Tools necessary for this chapter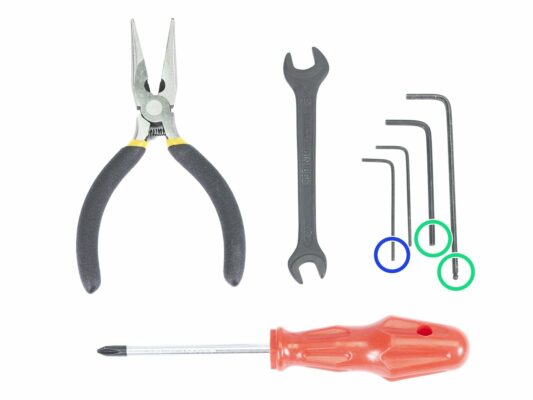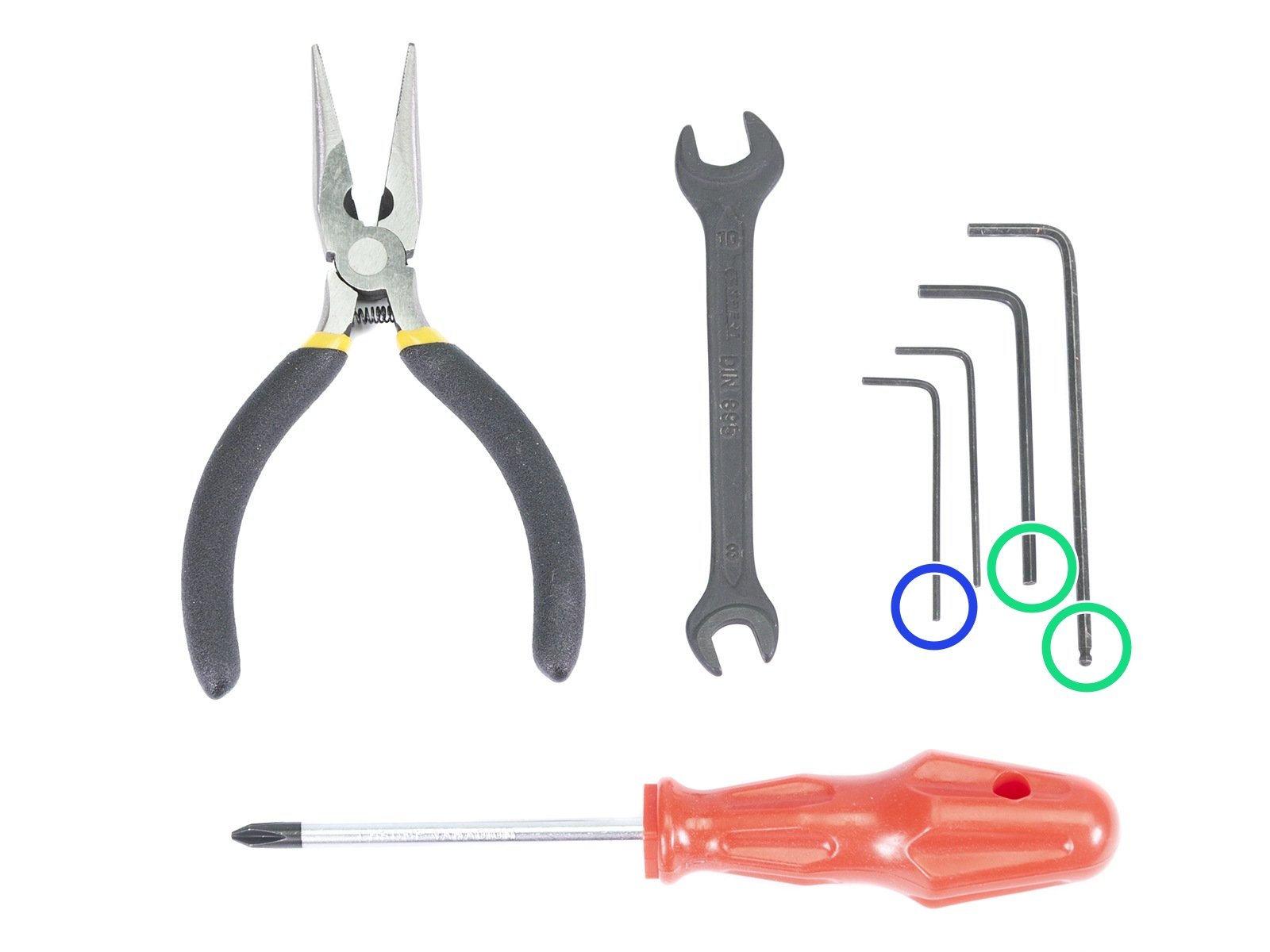 ⬢
Please prepare tools for this chapter:
⬢
2.5mm Allen key(s) for M3 screws
⬢
1.5mm Allen key for nut alignment
Note there are two types of the 2.5mm Allen keys. Use the longer one for screws, which are difficult to reach as this Allen key has a ball end.
You can use your own tools if you find them more suitable for the build.