Step 1
Preparing the printer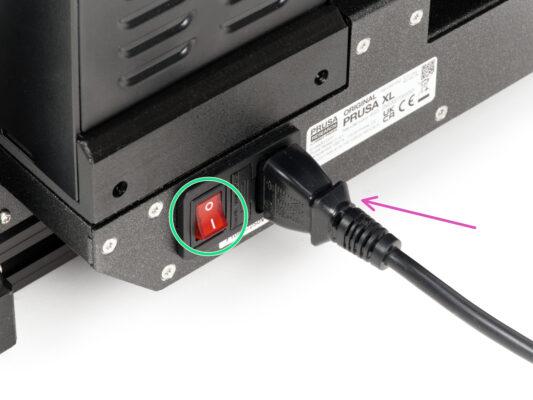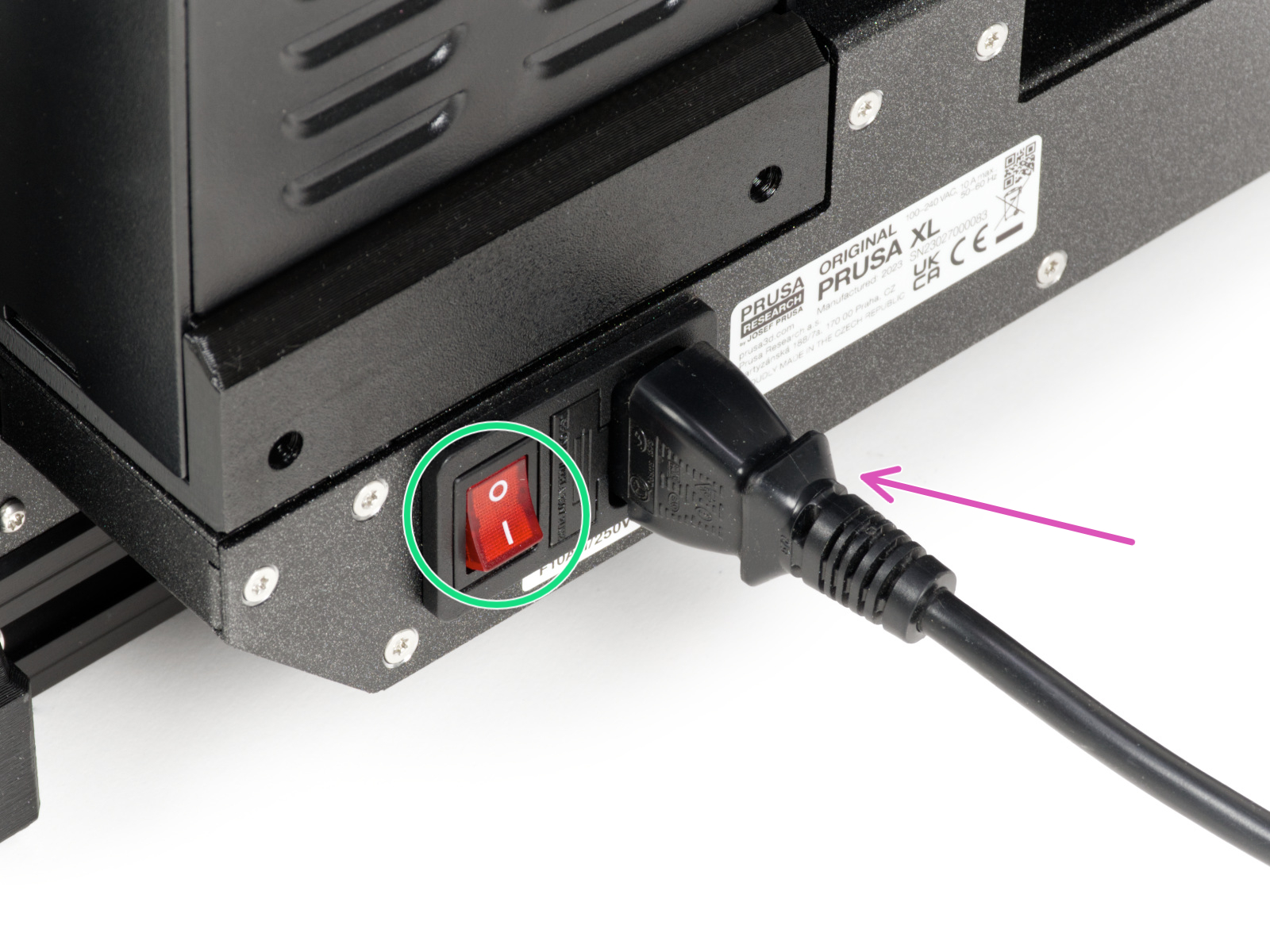 Make sure that the printer is located in a temperature-stable area. It must be placed on a stable surface where no vibration from other machines could be transmitted onto this one (for example, where other printers are printing).
⬢
On the rear side of the printer, plug in the PSU cable.
⬢
Turn the power switch ON ("
I
" symbol).