Step 1
Extruder-body parts preparation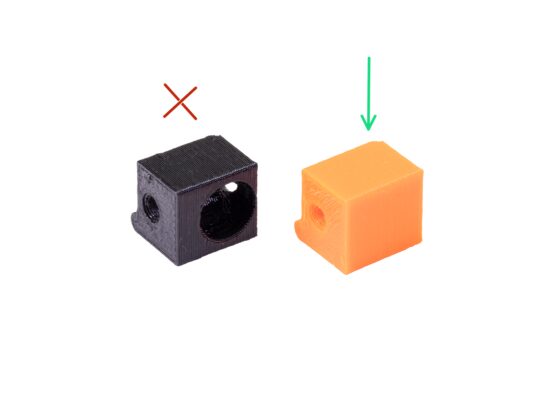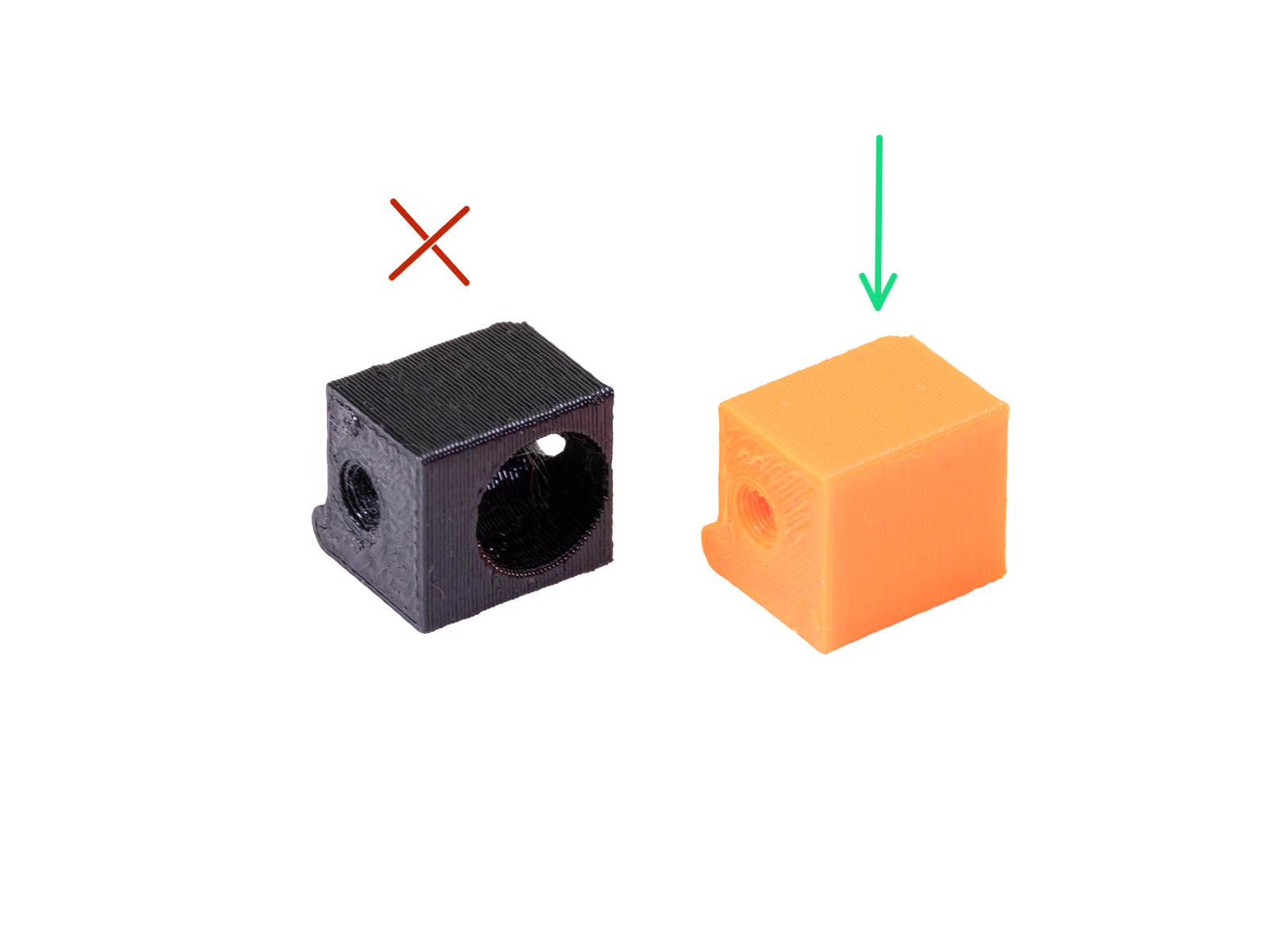 ⬢
For the following steps, please prepare:
The package should include only the orange adapter. If you have printed parts yourself, please don't use the version with the hole for steel ball.
There are two different orange Adapter-printer-mmu2s parts for MK3S and MK3S+ included in the package. For MK3S+, pick the one seen in the picture.