Relevantní pro:
Poslední aktualizace 4 months ago
On the Original Prusa XL, adjusting the belt to the optimal tension is crucial to achieving good quality on the prints. A loose belt can cause Layer shifting, Ghosting, or other print abnormalities, like getting an irregular shape instead of a perfect circle. An over-tightened belt can cause an irregular movement in the X and Y axes.
The Original Prusa XL geometry is CoreXY: it has two belts for the X-axis. 
Belt tuner
We have our own belt tuner. The application determines the belt tension by measuring the frequency of the vibration generated by strumming it. Follow the instructions in the video below to adjust the belt. 
Once you tighten the belt on both sides, ensure that the two sides are perfectly aligned. If needed, follow the steps in the
alignment
paragraph to fully align the two sides.
Homing tower
We prepared a specific homing tower GCode, intended for a 0.6mm nozzle and PLA, to visualize possible issues with the belt tension and have the possibility to correct them on the spot.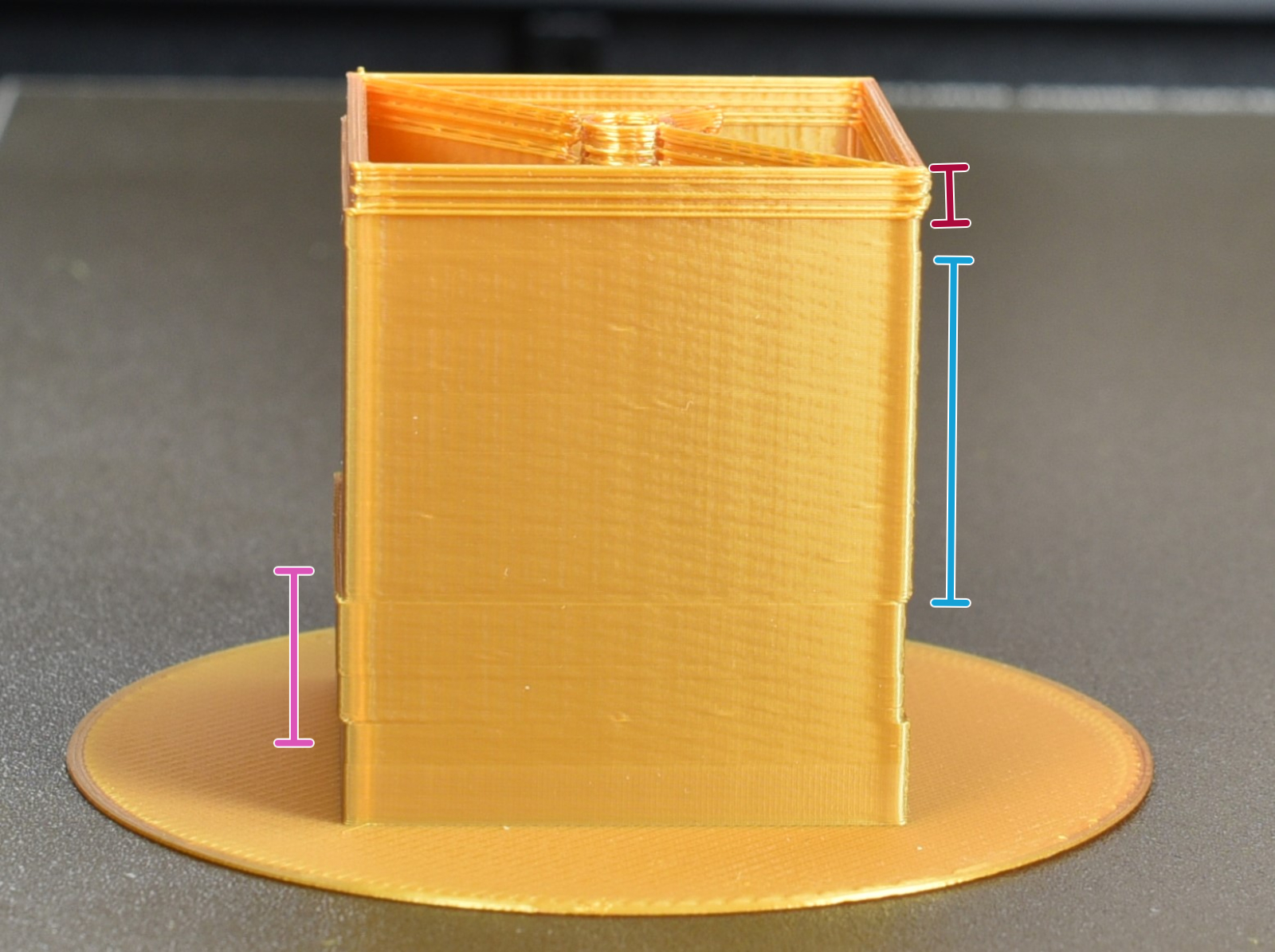 In case the belt is loose, the tower will have an inconsistent finish, with scattered material on the walls instead of a smooth finish. Without interrupting the print, tighten the screws on both Y-axis rails by half turn. 
If the print finish does not fully improve, repeat the procedure once again, until the homing tower has a smooth, consistent finish. 
An over-tightened belt can result in layer shifting.
Once the tower has a smooth finish, loosen the same screws very slightly, observe if this further improves the tower. Repeat the procedure until the tower has an ideal finish.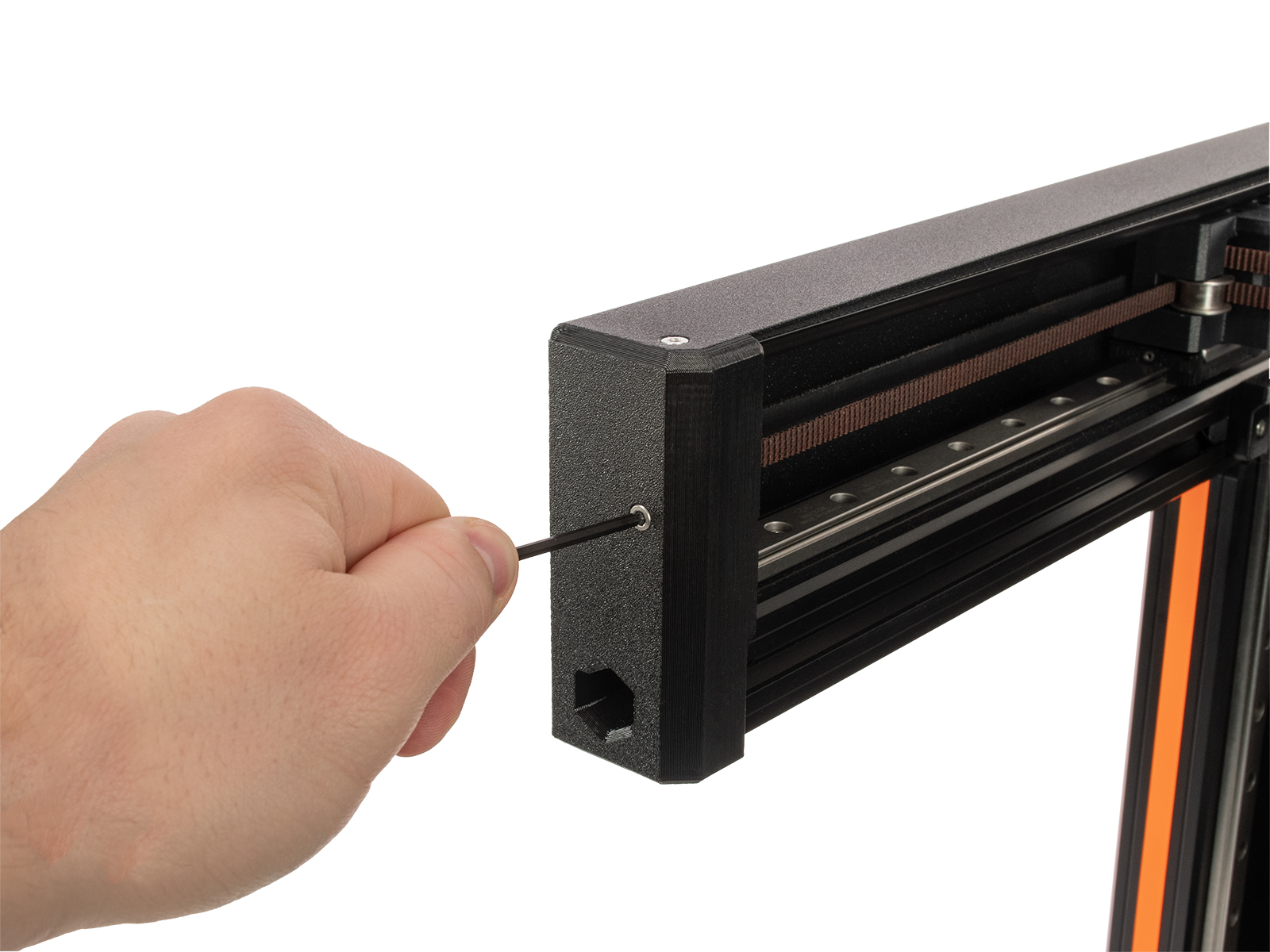 Alignment
It is crucial to have perfect alignment between the right and left sides.
Tightening the right Y-axis rail reduces the space between the CoreXY Front Left and the X-axis on the right side but creates space on the left side, and vice versa. 
Move the X-axis all the way to the front of the printer, and move the X-carriage with the extruder all the way to the left.
Test the alignment by squeezing the CoreXY Front Left and the X-axis on either side: there should be no play between the parts. If there is play, tighten the screw on the same side slightly, move the X-axis assembly back and all the way to the front, and test the alignment again on both sides.
Repeat the same procedure until both sides are perfectly aligned and without any play. Once at this stage, check the belt tension, both on the upper and on the lower belt, by attaching the belt meter to either belt: the pointer has to be in the same position for both.
In case there is a difference on the test, slightly tighten the screw on the side:
tighten the right side to tension the upper belt
tighten the left side to tension the lower belt